Practice sessions happen online
Notable Upcoming Practice Events
(See Details Below)
— Two Vajrayogini Feasts, Sunday, November 28 & Monday, November 29
— Avalokiteshvara Nonmeditation Feast, Monday, November 29
— Krodhikali Practice Followed by Study Session with Mark Nowakoski, Friday, December 3
— New Moon, Sadhana of Mahamudra, Saturday, December 4
— Vajrakilaya Practice, Beginning of 5-Week Session, Wednesday, December 8
— Chakrasamvara Feast, Sunday, December 12
Morning Sitting Meditation and Evening Protector Chants
Every Morning, 7:40 – 8:15 AM ET (13:40 – 14:15 CET)
In Main Shrine Room – Open to all
Every Evening, 5:15 – 5:45 PM ET (23:15 – 23:45) CET
In Main Shrine Room – Open to all
Sunday, November 28
Stroke of Ashe & Werma Sadhana
In the Vajrayana Shrine Room
10:30 AM ET (16:30 CET) – Stroke Practice
11:00 AM ET (17:00 CET) – Werma
Open to authorized students
Kagyu Ngondro Practice Group
In the Ngondro Shrine Room
1:00 PM ET (19:00 CET)
Open to tantrikas with training
Vajrayogini Feast
In the Feast Shrine Room
1:00 PM ET (19:00 CET)
Open to sadhakas with abhisheka and training
(Follow along in own text)
_________________________________________________
Monday, November 29
Vajrayogini Feast
In the Feast Shrine Room
1:00 PM ET (19:00 CET)
Open to sadhakas with abhisheka and training
(Follow along in own text)
Avalokiteshvara Nonmeditation Feast
In the Vajrayana Shrine Room
1:00 PM ET (19:00 CET)
Open to tantrikas with abhisheka or lung
(Text will be displayed)
Padmasambhava Rain of Blessings Guru Yoga
In Main Shrine Room
7:00 PM ET
Open to all (Guided Visualization)
Tuesday, November 30
Krodhikali Practice
In the Vajrayana Shrine Room
7:00 PM ET
Open to Vajrayogini practitioners with abhisheka or lung
Wednesday, December 1
Chakrasamvara Sadhana 
In the Vajrayana Shrine Room
7:00 PM ET
Open to Chakrasamvara sadhakas with abhisheka and training
Thursday, December 2
Avalokiteshvara Sadhana of Nonmeditation
In the Vajrayana Shrine Room
Open to tantrikas with abhisheka or lung
Two Sessions:
—19:00 CET (1:00 PM ET)
—7:00 PM ET
Friday, December 3
Krodhikali Practice & Study Session 
(Mark Nowakowski, Class 2 of 3)
In the Vajrayana Shrine Room
1:00 PM ET (19:00 CET)
Open to Vajrayogini practitioners with abhisheka or lung
HH Dilgo Khyentse's The Life-Drop of Blessings Guru Yoga
In the Vajrayana Shrine Room
7:00 PM ET
Open to all tantrikas with lung
Saturday, December 4
New Moon Sadhana of Mahamudra
In Main Shrine Room
7:00 PM ET
Open to all
Sunday, December 5
Werma Sadhana & Study Session
In the Vajrayana Shrine Room
11:00 AM ET (17:00 CET)
Open to authorized students
Kagyu Ngondro Practice Group
In the Ngondro Shrine Room
1:00 PM ET (19:00 CET)
Open to tantrikas with training
_________________________________________________
Monday, December 6
Padmasambhava Rain of Blessings Guru Yoga
In Main Shrine Room
7:00 PM ET
Open to all (Guided Visualization)
Tuesday, December 7
Krodhikali Practice
In the Vajrayana Shrine Room
7:00 PM ET
Open to Vajrayogini practitioners with abhisheka or lung
Wednesday, December 8
Vajrakilaya Practice 
In the Vajrayana Shrine Room
7:00 PM ET
Open to sadhakas with abhisheka or lung
Thursday, December 9
Avalokiteshvara Sadhana of Nonmeditation
In the Vajrayana Shrine Room
Open to tantrikas with abhisheka or lung
Two Sessions:
—19:00 CET (1:00 PM ET)
—7:00 PM ET
Friday, December 10
Krodhikali Practice
In the Vajrayana Shrine Room
1:00 PM ET (19:00 CET)
Open to Vajrayogini practitioners with abhisheka or lung
HH Dilgo Khyentse's The Life-Drop of Blessings Guru Yoga
In the Vajrayana Shrine Room
7:00 PM ET
Open to all tantrikas with lung
Sunday, December 12
Lhasangs & Werma Sadhana
In the Vajrayana Shrine Room
10:30 AM ET (16:30 CET) – Lhasangs
11:00 AM ET (17:00 CET) – Werma
Open to authorized students
Kagyu Ngondro Practice Group
In the Ngondro Shrine Room
1:00 PM ET (19:00 CET)
Open to tantrikas with training
Chakrasamvara Feast
In the Feast Shrine Room
1:00 PM ET (19:00 CET)
Open to sadhakas with abhisheka and training
(Follow along in own text)
Maitri Bhavana
Approximately twice a month we include individuals who are critically ill in our Maitri Bhavana practice. This loving kindness practice expresses our willingness to let go of our personal space, share in the suffering of others and provide them with support. To explicitly include a friend or relative in the next Maitri Bhavana session, send an email to the address below, naming the individual and their illness. If possible, include a picture.
Recordings, Documents and discussions
Watch Now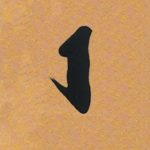 This practice group is restricted to those who have received stroke transmission.
By joining this group you are affirming that you meet this requirement.
If you have any questions, please
contact us
.