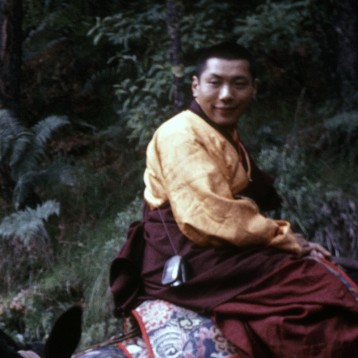 Class
Recorded Lectures: Wisdom Gone Crazy Part Two
With Derek Kolleeny and Barry Boyce
This series of seven classes took place in the Spring of 2016.
Join to watch the class recordings.
In this class, the instructors will help to identify the literal meanings in the sadhana and glimpse the deeper meanings by drawing on commentary by the Vidyadhara, a literal translation of the text by the Nalanda Translation Group, and a variety of other sources in the Kagyu-Nyingma tradition. The Sadhana of Mahamudra is a highly poetic text that expresses essential teachings of the traditions the Vidyadhara inherited from his teachers. With little or no commentary, a practitioner at any stage of the path can experience its power and presence. Yet, the sadhana is also so jam packed with dharma that a detailed exploration rewards us and can make the ritual even more powerful to practice. Delving into the details and the moving parts at the heart of the Sadhana doesn't dry up the magic--it enhances it. It's a gift that keeps on giving. Those who did not attend part one in the fall are required to watch the video recordings. However, if you have signed up for part two and haven't had time to watch the recording of part one, you are welcome to attend the upcoming classes with the proviso that you intend to watch them at your earliest convenience.