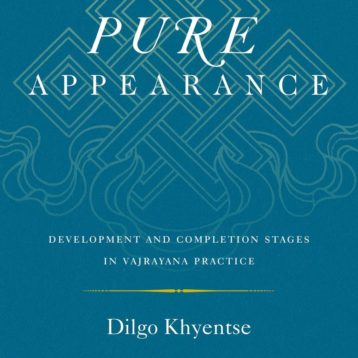 Class
Recorded Lectures: The Three Samadhis and the Four Binding Forces
Instructions on Sadhana Practice from the Nyingma Tradition
With the Dorje Loppon Lodro Dorje
Course Content: We will follow the exposition by Dilgo Khyentse Rinpoche in Pure Appearance: Development and Completion Stages in Vajrayana Practice. The four binding forces are the force of appearances as the deity; the force of mantra and prana; the unchanging view; and application of activities. The discussion will be enriched by references from the Vidyadhara.

Pure Appearance is a compendium of talks by Dilgo Khyentse Rinpoche in Boulder, Colorado, in June 1987. Available from the Nalanda Translation Committee.

Page references: Chapter 1, pp 15 – 22; Chapter 4, pp 69 – 95; Chapter 5, pp 97 – 121

Prerequisites: Open to Vajrayogini and Chakrasamvara sadhakas

If you don't see a blue "Join" button below, that means we don't have you listed as a sadhaka student in the Vajradhatu/Shambhala sangha. If your name should be on this list, please let us know by using the "Help" feature. Let us know when, where and from what teacher you received permission, and someone will get back to you soon.