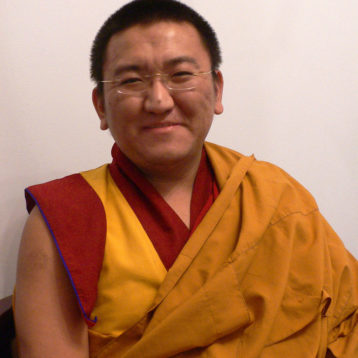 Class
Cutting Through Ego Clinging
The Mind Teachings of Khenpo Gangshar
With Changling Rinpoche
Changling Rinpoche will teach a fourth session of his extraordinary commentary on Cutting Through Spiritual Materialism and a newly translated text by Khenpo Gangshar on January 13 at 9:00 AM EST.

New participant are strongly encouraged to listen to the first three sessions (November 10, 11, and 17). Records available to all participants.

Homework Assignment: Rinpoche wants everyone who attends his class to reread Cutting Through Spiritual Materialism.

Schedule: The fourth session will take place on January 13 at 9:00 PM EST.

A Message from Changling Rinpoche:


I'm sure that people might have read Cutting Through Spiritual Materialism  a hundred times, but I want you to read it again, and read it carefully before we meet in November. Cutting Through   is Trungpa Rinpoche's own commentary on the Sadhana of Mahamudra.
When Trungpa Rinpoche passed away he knew exactly what would be happening 20 years, 30 years after his passing. So his students should reflect back on Cutting Through  and practice it. These teachings are special for this time. So it is important to read it.
I will also be reading Cutting Through  once again before the class begins.
To attend this class you must have received abhisheka in an anuttarayoga sadhana and beyond (ex: Vajrayogini, Chakrasamvara, Vajrakilaya, Kalachakra, Rigden and so on).
Please contact our
Help Desk
if you have questions.